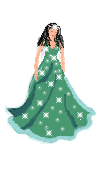 Welcome to Pretty Princess Toys! A fun place for fellow princesses to come and play all sorts of games. There are princess dress up games, jigsaw puzzles and match it games, and coloring pages you can do. If you want to find out about new toys that are highly recommended by other princesses check out the Top 10 Princess Toys section. But first check out Princess Shimera and her unicorn Shimmer's stories. Discover who Princess Shimera is and how she found herself in a castle on the clouds. Find out more about her magical toys, how she ended up giving her favorite toys to other children and which princess video was her favorite.
Princess Shimera and her unicorn Shimmer are always happy to see children smile and hope that you enjoy yourself while visiting their website. Whether you like to play dress up and wear princess costumes, or have a tea party with your favorite mice, you can find many of your favorite Disney princesses here as well as a few not so well known ones. So please, have a look around, enjoy playing the games and reading the stories. Come back often, you never know when new games or new stories will be added. Also read some of the product reviews that will be popping up from time to time; new toys and movies come out all the time, Pretty Princess Toys will be reviewing them and letting you all know where they rank in the Top Toys List. Shimera would love to hear from you about which is your favorite game to play on her site, which game you like the least and whether or not you had fun visiting. Please feel free to leave an e-mail anytime! Oh, and below is a Disney princess video "If You Can Dream", hope you enjoy it!
If you need to contact someone for any reason please send your inquiries to admin@prettyprincesstoys.com
*Pretty Princess Toys is not affiliated with the Disney Company, all references to Disney and Disney Princesses on this website © Walt Disney Company.