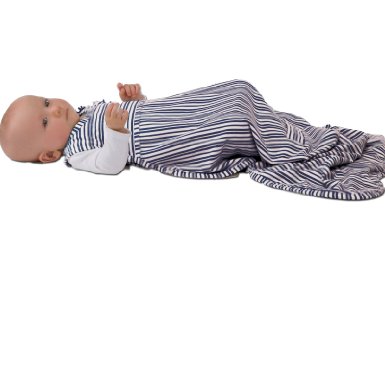 I know a baby sleeping bag is not a toy, but every princess should have one after a long day of playing. If you don't have one yet for your little one, you are definitely going to want to get one and here is why.
The Merino Kids Baby Sleep bag specifically is the first one of this kind and is made from super soft allergy-safe natural New Zealand merino wool. It is good to use all year round for rooms that are kept at temperatures between 64 adn 75 degrees F. It is made just so that your baby won't over heat. The special design uses a safety belt aperture so that you can easily transfer your sleeping baby between the car seat, stroller and/or bed. It replaces the need for all blankets, you don't have to worry about your baby slipping underneath it or wriggling out and waking up from being cold and it's specific design stays clear of their face.
The baby sleep bag fits newborns to 2 years and toddlers 2 to 4 years, and it is made so well it can be used for years without wearing out. Below you will see some options for you.